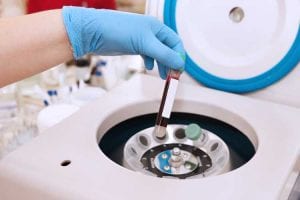 In a recent publication from IAPAM (International Association for Physicians in Aesthetic Medicine) new technologies continue to develop to rejuvenate the skin. Clients prefer low-risk and pain-free non-invasive procedures over surgery and will continue to do so in the future because they have options.
According to IAPAM, It is now more important to introduce subtle yet necessary changes to the face that slow down the aging process and make a patient look like the best version of themselves. There is no need to get a full face-lift when there are non-invasive and effective alternative procedures available.
The PRP or 'vampire facial' is a technique many celebrities like British actor Rupert Everett and model Bar Refaeli have had performed. However, it was Kim Kardashian who popularized the treatment by posting pictures from her procedure on social media.
The demand for PRP-related procedures has increased tremendously in the last few years. It is not only popular in the United States but is so all over the world. There is nothing more powerful than using your body's natural healing powers to improve your appearance. PRP procedures had the largest share in aesthetic procedures for the last year and accounted for 58.1% of the total number of treatments.
Platelet-Rich Plasma as the name suggests requires harnessing the healing mechanism in a person's blood to trigger the natural process in the skin. This is a quick and easy way to get the body to repair the damage and restore it back to its original state. A sample of the patient's blood is taken and then spun at high speeds in a centrifuge to isolate the plasma rich with platelets. This is then injected back into the body to promote healing. The plasma can also be used in its gel-state to apply on chronic wounds.
Cellular rejuvenation experienced after the PRP facial is unparalleled as collagen production is stimulated; at Simply Renew Aesthetics and Skin Rejuvenation it is recommended that clients receive 3 treatments approximately 30 days apart for optimal results; follow up treatment usually done every year or two as needed to keep your skin looking it's best.
Interestingly, PRP has also shown promising results for hair rejuvenation and regrowth. It sends signals to the body which promotes the hair growth cycle. Injecting the platelet-rich plasma in the head can increase the number of individual hair strands and enhance their thickness as well. The results can be achieved safely and without having expensive procedures performed either.
If you would like to find out more about PRP visit our website at simplyrenewmedspa.com or call for a no-cost consultation.