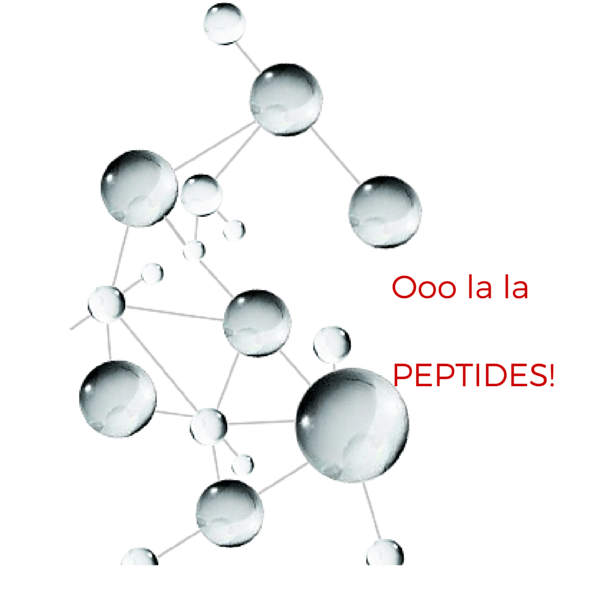 Peptides are among the most powerful and interesting skin care ingredients being used in successful anti wrinkle products. But what are peptides? What do peptides do that other skin care ingredients don't do? How do they affect cosmetic and skin care formulations?
Biologically, peptides are short chains of amino acids. Amino acids are the basic building blocks of proteins and other different types of organic molecules. Peptides are created by the digestion of proteins in the body making them particularly effective as skin care ingredients.
Different peptides have different effects; the following are a few relating to skin care:
Acetyl hexapeptide, topically applied, works to relax certain types of facial wrinkles and can be used anywhere on the face, whereas injections are limited to a very small area of the face.
Palmitoyl pentapeptide works by stimulating the deeper, matrix layers of the skin. This peptide increases overall collagen production, the production of collagen IV and hyaluronic acid synthesis in the skin. Palmitoyl pentapeptide also helps the skin to heal wounds faster.
Palmitoyl pentapeptide stimulates the synthesis of collagen and hyaluronic acid in the deep layers of the skin.  Palmitoyl oligopeptide has a mild UV protection effect, thus helping to protect the skin from damage.
Simply Renew offers medical grade Revision skincare products. One of the most popular is Revox-7. It is a peptide rich serum for expression lines. This intensive serum contains multiple layers of new technology for reducing the appearance of expression lines around the eyes, forehead and mouth. It incorporates clinical levels of 7 peptides including two award winning peptides.
Age intelligently. Wear sunscreen every day, keep your body thus skin hydrated and incorporate great skincare products like Revision skincare into your daily routine. Your skin will love you for it!
If you would like to find out more call for a no-cost consultation.